Home Page - Interactive Tiles - Custom Report
Custom Report Tile Overview
ServicePRO's Interactive Tiles can be customized to display a selected custom report from the available Public custom reports and Private Custom Reports belonging to the currently logged-in user.
The Report tile will refresh automatically based on Refresh Timer settings in User Options, under the section ServicePRO Views - Background Refresh Intervals.
For more details on Custom Reports functionality, please view the Wiki page on Reports .
Customizing Report Tiles
After selecting the "Custom Report" type from the Tile Customization menu, users can select from the available list of private charts belonging to the current user and the Public Charts to display in this Tile.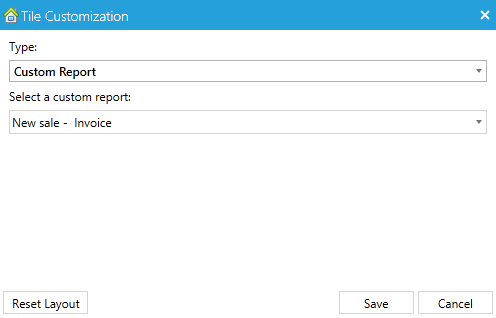 Report Tile Functionality
The Custom Report Tile lets users view the report and perform the same operations on the report as when previewing reports from the Custom Reports section.