My Views
Return to Service Management
Overview
The My Views window allows users to select from customized or predefined queries for their viewing their Workspace.
You can choose to view All Workspaces, other users' workspaces, Service Requests you have logged, and a Timesheet that tracks each update to a request submitted by a specific support Rep. In addition, you can filter requests by whether they are Opened, Updated or Closed. Custom Views allow you to customize and save specific search queries for easy access.
Accessing the My Views Window
To access the My Views window:
Select the icon from the ServicePRO Workbench.

From there, select the appropriate View option for viewing Service Requests.



All Workspaces – Entire HelpDesk
View all requests across all workspaces. You will be provided the same Ribbon Toolbar options as your own Workspace window.
Other Workspaces
This option will open the Find a Support Rep window. Selecting a Support rep from the list will allow you to view their Workspace.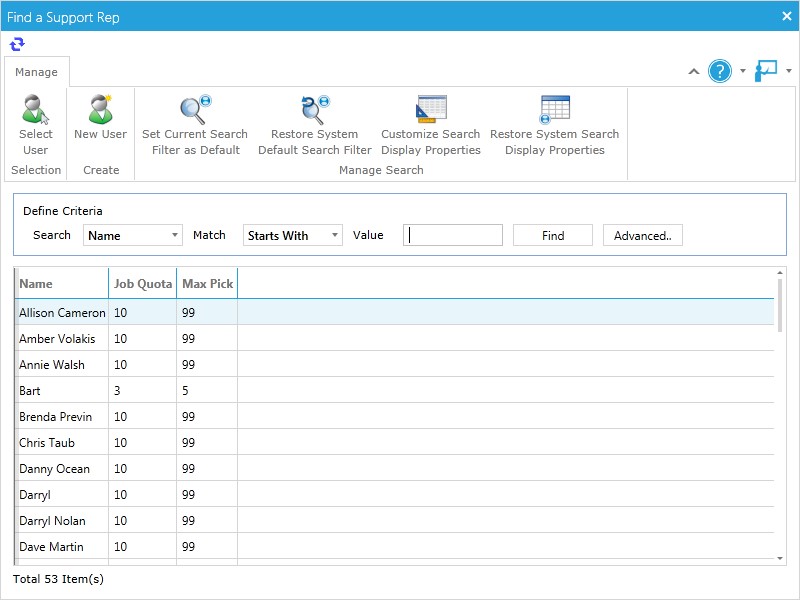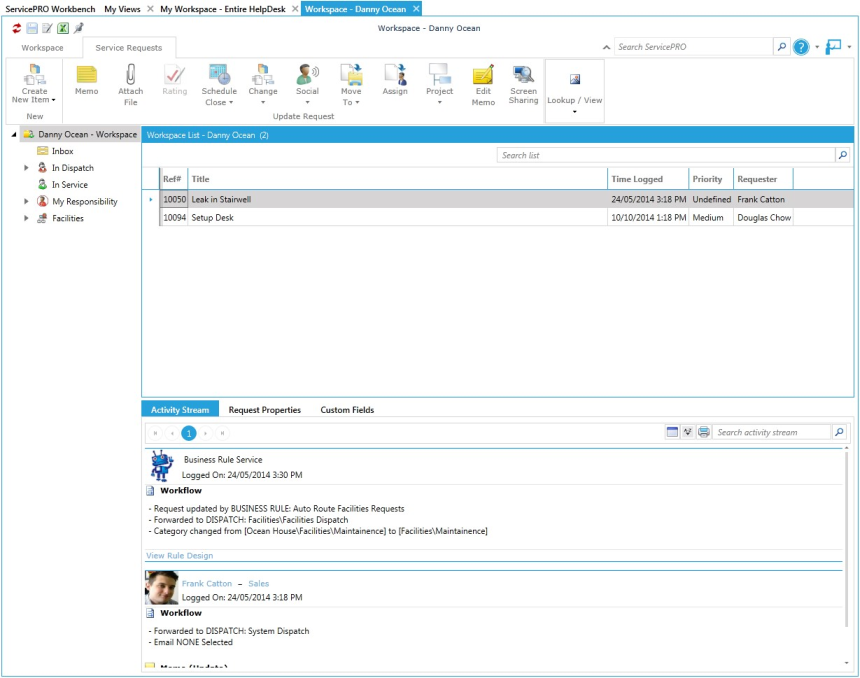 Requested By Me
This window is used to view open requests in which you are the requester.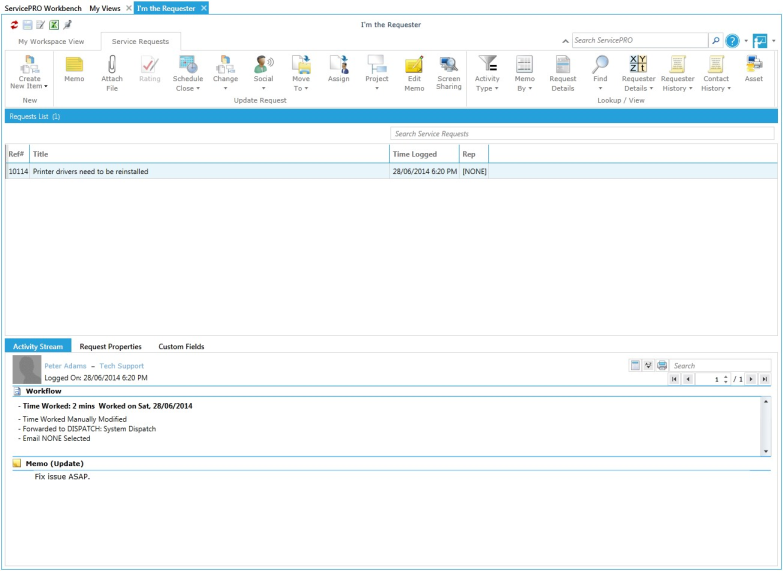 Timesheet View
When clicking this icon, you are able to view a list of memo entries made throughout a specified date range, for a specific Rep. Every time a Support Rep creates/updates a request, their timesheet is updated. The timesheet will show which request, the amount of time the update took, and when the changes were made.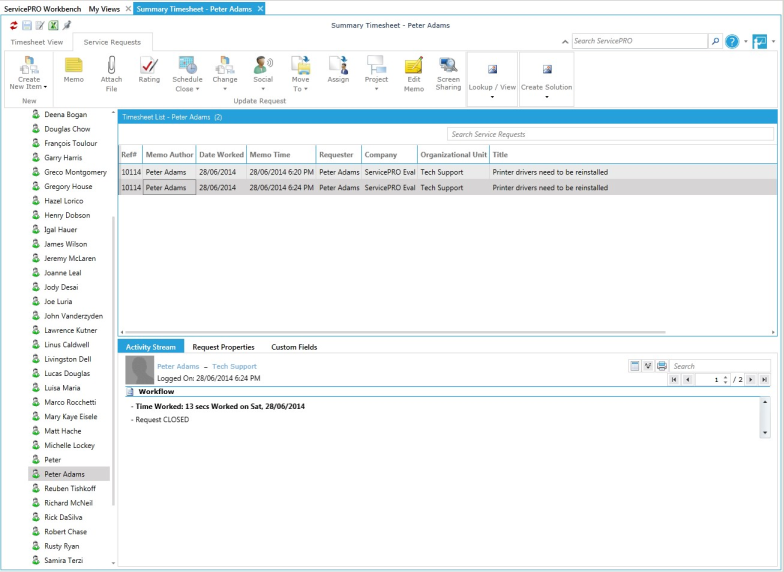 Opened, Updated and Closed
If you are a Support Rep, these three sections will display a list of all requests that have been opened, updated, or closed during a specified date range.
All three options feature the same Ribbon Toolbar and interface.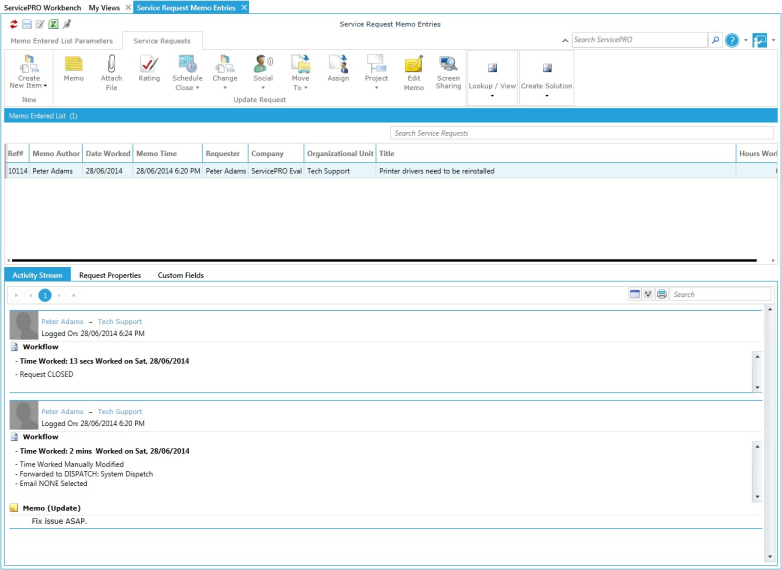 Custom Views
This section allows you to view and update Query Listings that search for specific requests with given criteria.
Users can view their own queries under My Queries, or view publically available ones belonging to all other users under Public Queries.
Opening and updating a Query will bring up the Query Designer module, which will allow users to create a Query using available conditions, then preview the results.