Sample 7: Email Survey link to requester when request has been closed
Back to Business Rule Examples
Frequency is set to run every minute during Business hours:
Note: Setting the Frequency to every 1 minute is not recommended for all the Business rules as priority of the Business rules are based on the Frequency.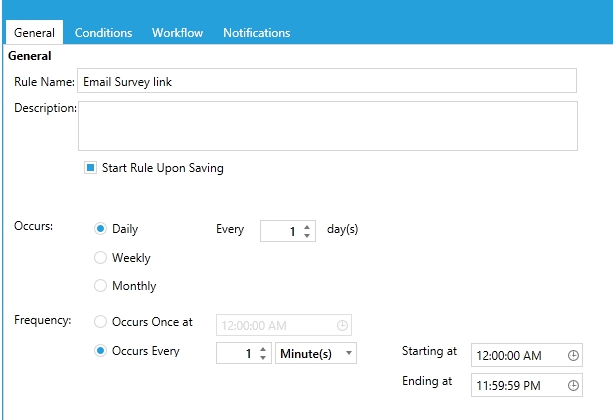 Conditions will be the following: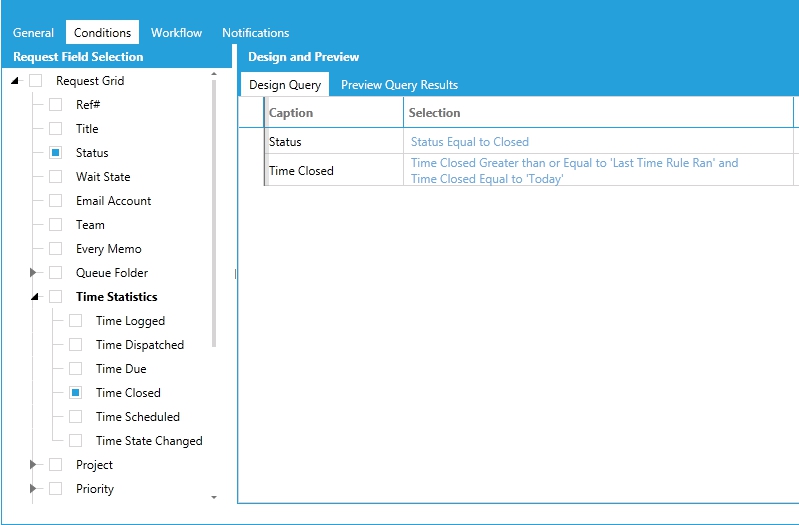 These conditions will look all recently closed requests since the last time the rule ran and since the rule is also set to be equal to Today, this will prevent it from running on all past requests which means it will only run on requests closed since the rule was created. You can also change 'Today' to be a specific date depending on how far back you want surveys to be sent out.
Workflow will not change therefore all fields will be set to "Unchanged":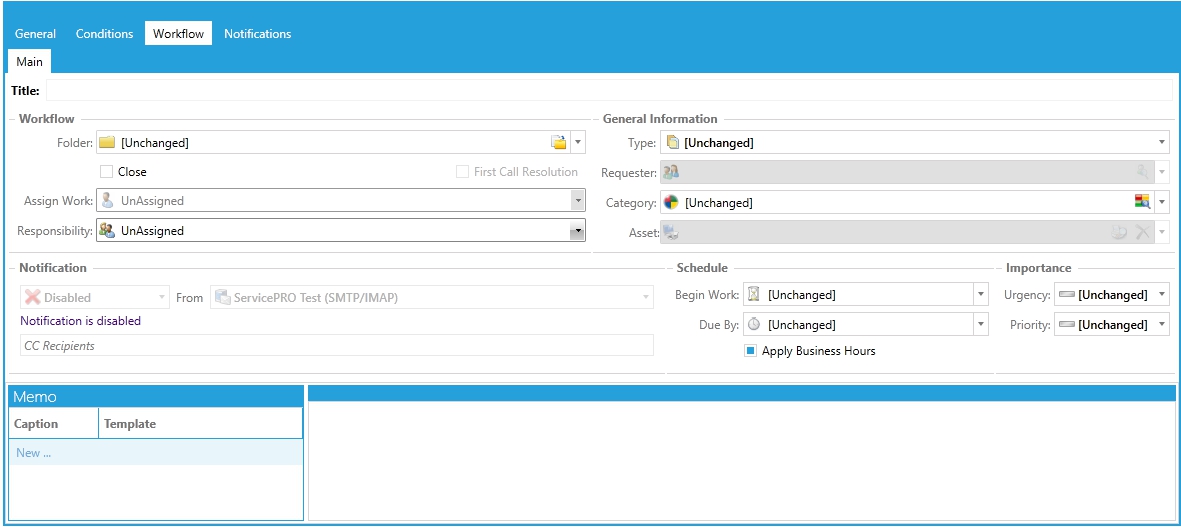 Create an Email notification with the following:
(Please note this is just a sample, Email template can be customized to your needs)