Recent Requests
Return to Service Management
Overview
Support Reps can view a list of requests they have viewed or updated recently in
Recent Requests
. This window will display the list of most recently updated requests in the left pane, and view Activity Stream and Request Properties in the right pane.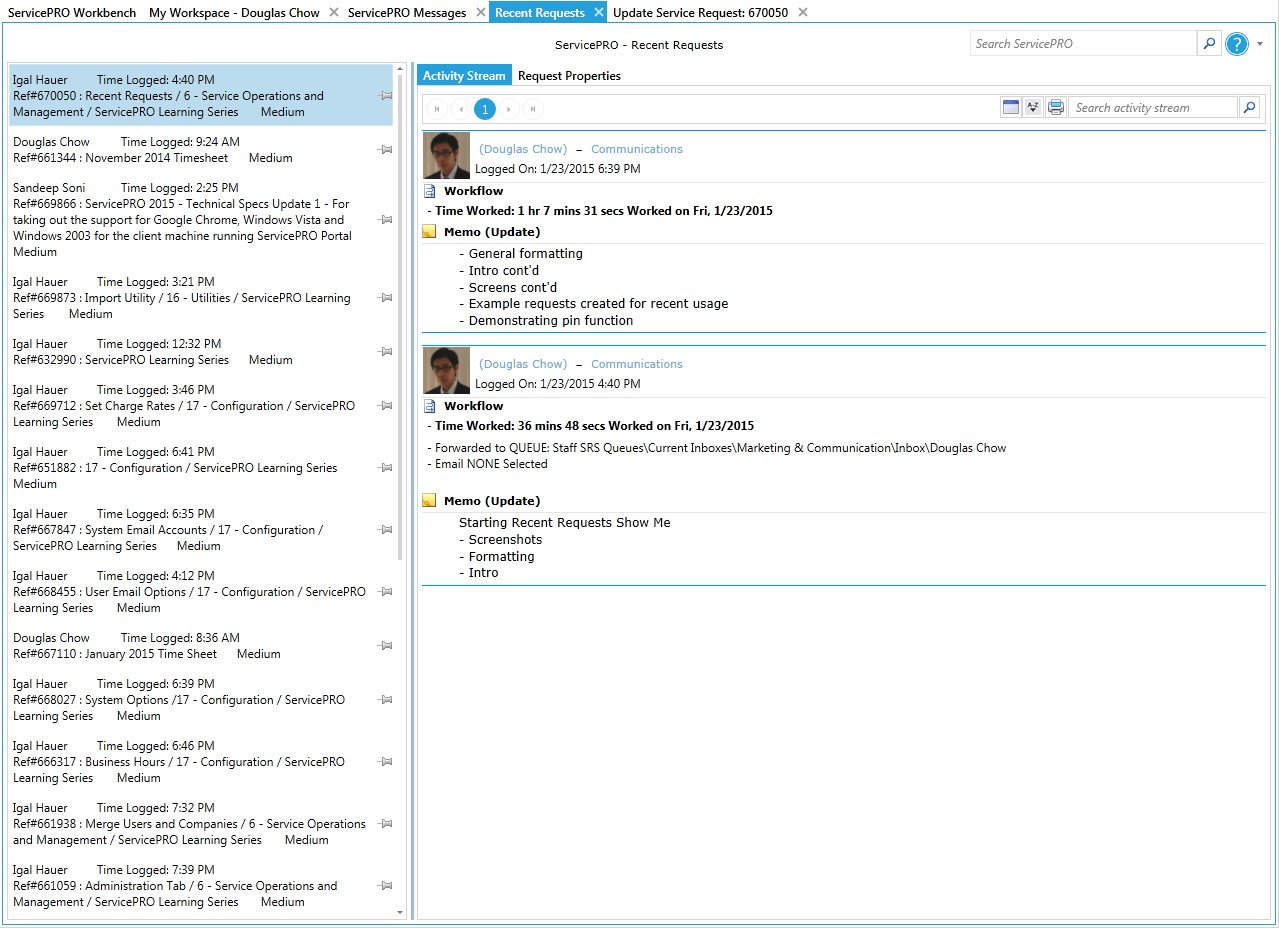 Accessing Recent Requests
To access Recent Requests, select the Recent Requests tile from the ServicePRO Workbench.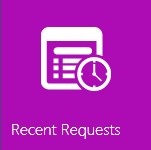 ServicePRO – Recent Requests Window
Request List Pane
In the Request List Pane, select from a list of your most recently updated requests. Right-clicking a request from this pane will display several options:

View Details
Open a Preview window for the request.
Pin to List
Multiple requests can be pinned to designate priority over other requests, or keep tabs on a request that needs to be updated immediately.
Pinning a request will visually mark that request with a green thumbtack icon. Requests that are pinned will appear at the top of the Request List pane regardless of when it was updated.
NOTE: Up to 25 items can be pinned to the top of the list. When a 26th item is pinned, the 25th item in the list will be removed and placed at the top of the Un-pinned listing. The maximum number of Pinned and Unpinned items will never exceed 50.

Unpinning Requests
Requests can be pinned and unpinned from this listing, or also by right-clicking a request from the Workspace listing. If an item is Pinned, and subsequently Unpinned, then it will be placed at the top of the Unpinned items listing.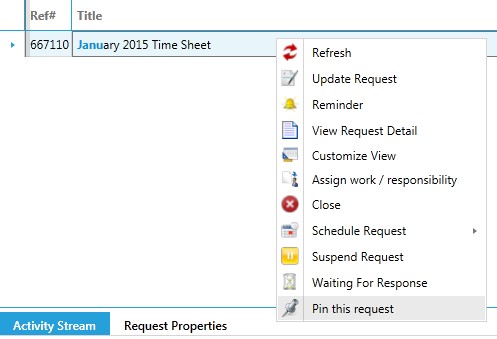 Remove From List
Remove the request from the listing. It will not reappear again unless updated by the User. Pinned items that are Unpinned will be moved to the top of the Unpinned Recent Requests listing.
Request Detail Pane
Activity Stream
View the Activity Stream for the Service Request, as you would in a Service Request preview window.
Request Properties
View the Request Properties for the Service Request, as you would in a Service Request preview window.